Welcome

to the
First Christian Church
February Calendar of Events
February 4: 9:30 a.m. Sunday School
10:30 a.m. Morning Worship & Children's Church
Following Worship: First Sunday Brunch hosted by: Christian Action/Stewardship/Growth
February 7: 3:00 p.m. Youth
February 8: Next Issue of The Bluff City Christian
6:30 p.m. Worship Meeting
7:00 p.m. Board Meeting
February 11: 9:30 a.m. Sunday School
10:30 a.m. Morning Worship & Children's Church
February 13: 5:30 p.m. Day Care Board Meeting
February 14: Happy Valentine's Day
3:00 p.m. Youth
February 15: 1:30 p.m. CWF, Church Parlor
February 18: 9:30 a.m. Sunday School
10:30 a.m. Morning Worship & Children's Church
February 19: Presidents Day - Church Office Closed
February 20: 11:30 a.m. Senior Fellowship, Fellowship Hall
February 21: 3:00 p.m. Youth
February 22: Next Issue of The Bluff City Christian
6:00 p.m. Men's Fellowship at El Acapulco
February 25: 9:30 a.m. Sunday School
10:30 a.m. Morning Worship & Children's Church
February 28: 3:00 p.m. Youth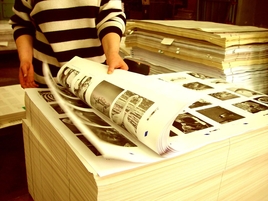 BLUFF CITY CHRISTIAN SUBSCRIPTIONS
The subscriptions are now due for The Bluff City Christian. The newsletter will be published twice each month. Each family unit who receives a Bluff City Christian is asked to contribute $10 each year. This still in no way covers the cost, but it helps to defray the expenses.
The newsletter is very important to each of us. It keeps us in touch with what is going on in the life of our church. It gives us dates and times of meetings, dinners, programs and events. It keeps us posted on those who are ill, visitors in church and birthdays. It gives us a place to voice our thanks and our congratulations to each other, and much more.
So, now is the time to pay our subscriptions. You may write a check and designate it for the Bluff City Christian or pay cash, just make sure it is noted for the BCC. Please mail it or bring it to the church office, or drop it in the offering plate on Sunday. Let's all help support the church newsletter.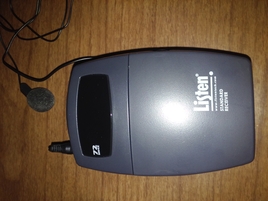 We recently purchased new hearing assist devices for our morning worship service. Your choice. Please pass the word along that now with these new devices people are saying that they can hear the special music and the morning message. All are invited to God's Welcoming Table at FCC.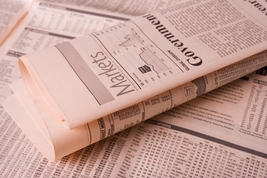 The Bluff City Christian
newsletter is now available
on our website and Facebook.
If you would like to read the newsletter by one of these means and no longer wish to receive it through the mail please let us know. You can call us at 573-785-6466 or email us at church@firstchristianpb.org
This will help the church save money on postage, save trees and you won't have to wait on snail mail!