Welcome

to the
First Christian Church
DECEMBER Calendar of Events
DECEMBER 2: 9:30 a.m. Sunday School
10:30 a.m. Morning Worship & Children's Church
In preparation for the Christmas Dinner there will
not be a First Sunday Brunch In December
DECEMBER 5: 3:00 p.m. Youth
DECEMBER 6: Next Issue of The Bluff City Christian
DECEMBER 9: 9:30 a.m. Sunday School
10:30 a.m. Morning Worship & Children's Church
5:00 p.m. Christmas Dinner & Childen's Christmas
Program
DECEMBER 10: NO ELDERS' MEETING
DECEMBER 11: 11:30 a.m. Senior Fellowship, Fellowship Hall
DECEMBER 12: 5:00 p.m. Youth
DECEMBER 13: 6:30 p.m. Worship Meeting
7:00 p.m. Board Meeting
DECEMBER 16: 9:30 a.m. Sunday School
10:30 a.m. Morning Worship & Children's Church
DECEMBER 17: 5:30 p.m. Daycare board Meeting
DECEMBER 20: 1:30 p.m. CWF, Gleta's Home
Next Issue of The Bluff City Christian
DECEMBER 23: 9:30 a.m. Sunday School
10:30 a.m. Morning Worship & Children's Church
DECEMBER 24: 11:00 p.m. Christmas Eve Service
DECEMBER 25: CHRISTMAS DAY
DECEMBER 25 - JANUARY 1, 2019 CHURCH OFFICE closed
DECEMBER 27: NO THURSDAY WOMEN
NO MEN'S FELLOWSHIP
DECEMBER 30: 9:30 a.m. Sunday School
10:30 a.m. Morning Worship & Children's Church
THE FOLLOWING GROUPS WILL NOT MEET IN DECEMBER:
ELDERS (will not meet again until February 14th)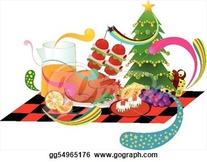 Christmas Dinner will be held on
December 9th at 5:00 p.m. in the Fellowship Hall
Ham, drinks and bread will be provided. Please bring a potluck dish to share. We looks good to good fellowship and wonderful food! Followed by the Children's Christmas Program. Hosted by Member Ministry Team.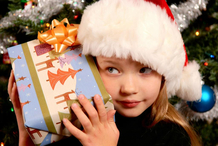 CHILDREN'S CHRISTMAS PROGRAM
This year's Children's Christmas Program will be held on Sunday, December 9th. It will be titled "I Believe In Christmas" and it will feature the puppets.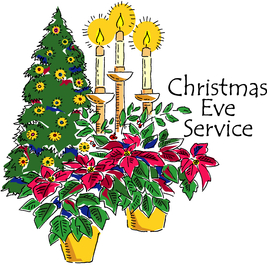 Please join us for our annual Christmas Eve Service
December 24, 11:00 p.m.