Welcome

to the
First Christian Church
SEPTEMBER 1: 9:30 a.m. Sunday School
10:30 a.m. Worship & Children's Church
SEPTEMBER 2: Labor Day - Church Office Closed
SEPTEMBER 4: 3:00 P.M. Youth
SEPTEMBER 5: Next Issue of The Bluff City Christian
SEPTEMBER 8: 9:30 a.m. Sunday School
10:00 a.m. Worship & Children's Church
SEPTEMBER 11: 3:00 Youth
SEPTEMBER 12: 6:30 p.m. Worship Meeting
7:00 p.m. Board Meeting
SEPTEMBER 15: 9:30 a.m. Sunday School
10:30 a.m. Worship & Children's Church
SEPTEMBER 16: 5:30 p.m. Daycare Board Meeting
SEPTEMBER 17: 11:30 a.m. Senior Fellowship
SEPTEMBER 18: 3:00 p.m. Youth
SEPTEMBER 19: Next issue of The Bluff City Christian
1:30 p.m. CWF, Church Parlor
SEPTEMBER 22: 9:30 a.m. Sunday School
10:30 a.m. Worship & Children's Church
SEPTEMBER 25: 3:00 p.m. Youth
SEPTEMBER 26: 6:00 p.m. Thursday Women at Colton's
6:00 p.m. Men's Fellowship at
Dexter BBQ
SEPTEMBER 29: 9:30 a.m. Sunday School
10:30 a.m. Worship & Children's Church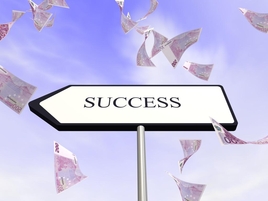 Due to the overwhelming response to last year's "Replenish the Church Kitchen Supplies" we do not have to repeat this project this year. Thank you to all who contributed. -CWF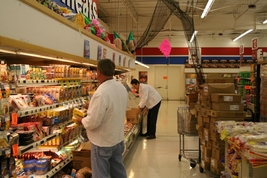 Northside Nutrition Center
We would like to once again support the Northside Nutrition Center with a collection of nonperishable food items needed by the Center fort their feeding program. Look for a collection basket in the narthex of the church starting this month. For many in our community this group provides a hot nutrition meal daily and on the weekend. Please watch the bulletin and newsletter for items needed each month.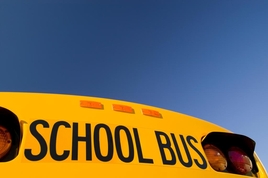 SCHOOL IS BACK IN SESSION
Many schools in the area will be back in session this month. Students are excited and sometimes don't pay attention to traffic. Let's try to make this school year as safe as possible by watching out for them and decreasing our speed.
Bus drivers have a huge responsibility keeping our kids safe. Let's give them a hand by giving them plenty of room and keeping an eye out for their stop signs.